In this second instalment, global business experts Ashok Swarup— Sannam S4 Group's India Chairman and former Citi Managing Director, Kim Hayward— Seamless board advisor and former International Liaison Partner at BDO, and hosted by Seamless' Executive Director Ed Dixon, share their thoughts and predictions on the state of play of the UK-India relationship and how a trade agreement might impact UK-India relations.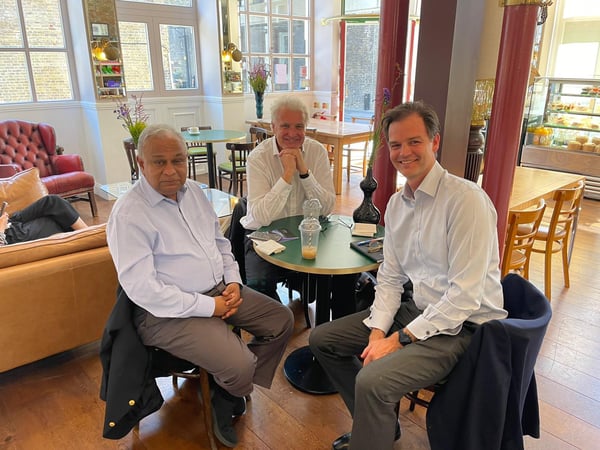 Pull up a chair, grab a drink and join Ashok, Kim, and Ed in "To Trade or Not to Trade"
Watch this dynamic trio dive into questions like:
What is the 'international' opportunity for business right now?

With everything going on in the world, does a free trade agreement between UK-India really matter?

Which sectors will benefit greatly from the UK-India trade agreement?
Ready to discuss your business in India? Speak with the team at Seamless.